Dreaming about Squirrels – Are You Suffering from Monetary Issues?
Dreaming about Squirrel might indicate taking on new responsibilities, being optimistic, new possibilities, spiritual growth, or even a financial issue.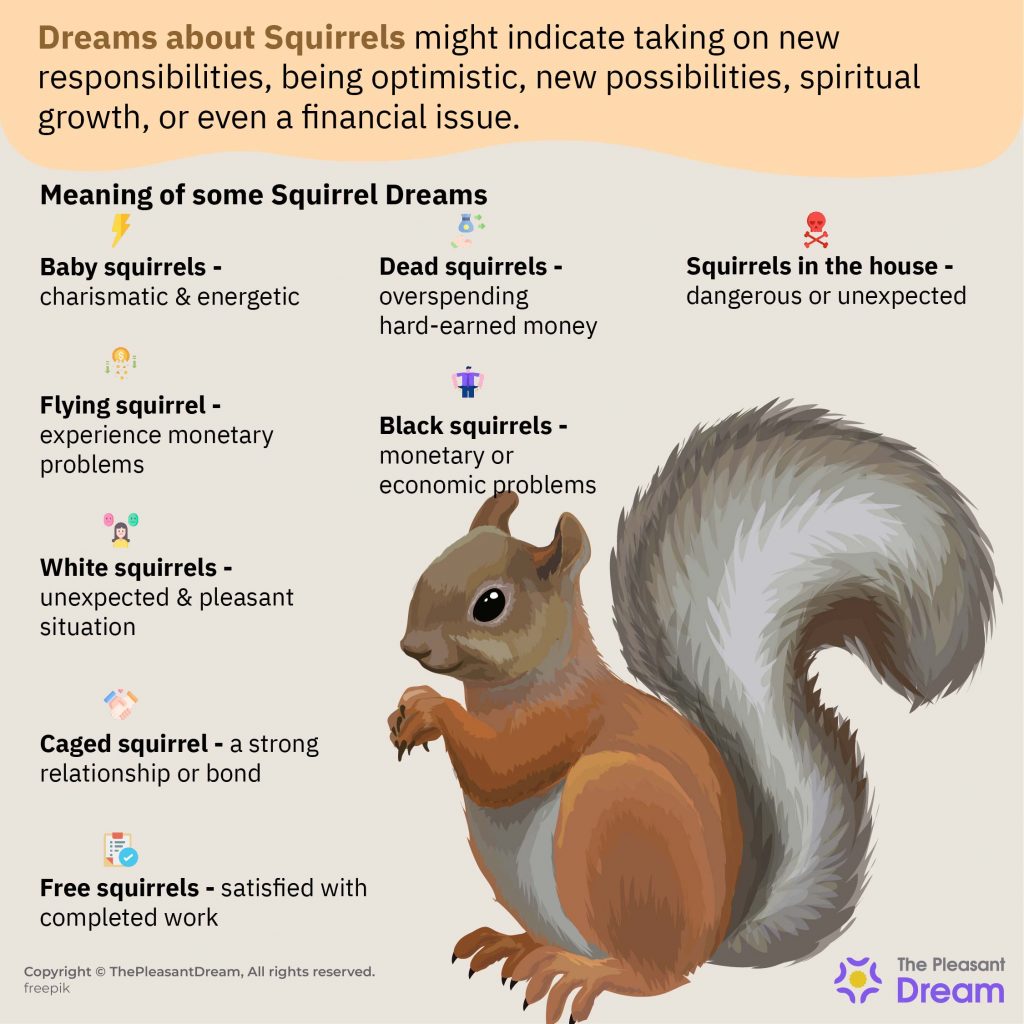 Squirrel Dream Meaning – General Interpretations
The cute rodents are definitely a treat to the eyes, but dreaming about them frequently does not only mean that you are fond of squirrels.
In fact, the dream can unfold an important suggestion for your waking life, like…
You're suffering from monetary issues
You're open to new opportunities
It is a sign of spiritual growth
You're full of positivity
You accepted some responsibility that requires planning
---
Types of Squirrel Dreams & their Meanings
If you remember the exact details of your dream, you'll find a detailed interpretation below.
Baby squirrels
Baby squirrels are the most enthusiastic creatures on Earth. So, dreaming about them also signifies the same. You're extremely charismatic and energetic.
Dream of dead squirrels
Some people do not know how to make proper use of money. Dreaming of a dead squirrel indicates the same. It is an indication that you're overspending your hard-earned money.
Squirrel in house
This dream can imply something dangerous or unexpected. If you dreamed about a squirrel inside the house, it is an indication that some monetary crisis will arise in the family.
Caged squirrel
Caging or locking something means having it with you for the rest of your life.
Similarly, the dream of a caged squirrel can mean a very strong relationship or bond with someone which will last forever and will play a very positive role in your life.
Dream of a squirrel biting you
Dreaming of a squirrel biting denotes something unwanted and unpleasant will soon arrive in your life. Due to this, the family will also experience problems and be troubled.